Meet Attorney Stephanie Vaught Little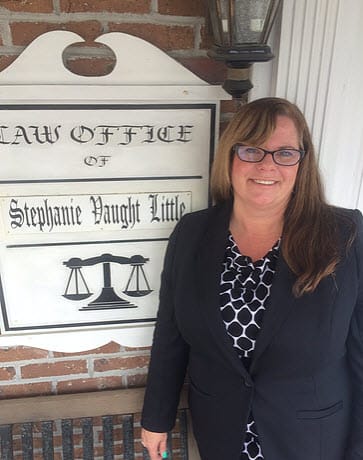 Stephanie Vaught Little practices in the areas of personal injury, family law and criminal defense. Her mission is simple: to help people. She believes people who are struggling with injuries, family law matters or have had a bad turn of events are still good people. She listens closely to a client's concerns, then works to develop a smart solution with the least amount of complexity. Striving for settlement when possible, Stephanie prepares to go to court with a powerful defense when necessary.
For more details about our award-winning attorney, Stephanie Vaught Little, please click here.
Our skilled advocate at the Law Office of Stephanie Vaught Little, PC, assists clients with these legal issues and more:
Auto accidents
Slip-and-falls
Workers' compensation
Divorce, child support and alimony
Prenuptial agreements
Assault
Domestic and sexual violence
Drunk driving arrests
Traffic violations
Estate planning documentation
Our attorney understands the challenges clients face when injured, going through a divorce or charged with a crime and will work diligently for you.
An Award-Winning, South Carolina Lawyer
Stephanie has won book awards in torts, property and constitutional law. She was presented with the West Outstanding Scholastic Achievement Award, the Willard Owens Award for "Excellence in Community Service" and the National Association of Women Lawyers Award. Past activities have included serving as a senior editor of The Law Review, chairperson of Moot Court and ambassador of the Appalachian School of Law. Stephanie was born and raised in South Carolina.
Meet The North Myrtle Beach Law Team
Teaming with our attorney are the following talented, dedicated professionals, here to serve our clients.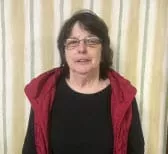 Paralegal, Betty Jo Owens
Betty Jo has more than 25 years of experience as a paralegal, working under Attorney John R. Clarke for many years and with Stephanie Vaught Little since 2010. Betty Jo has resided in Horry County since the '60s.
Legal Assistant, Ashley Grainger
Ashley was born and raised in Loris, South Carolina and attends Coastal Carolina University, majoring in accounting. She plans to go to law school and become a tax attorney with her own law firm.
Breathe A Bit Easier — Contact Us Today
Need legal guidance? Discuss your situation with our lawyer. Set up an appointment at 843-249-2917 or email us via this quick contact form. Our skillful counselor looks forward to helping you.